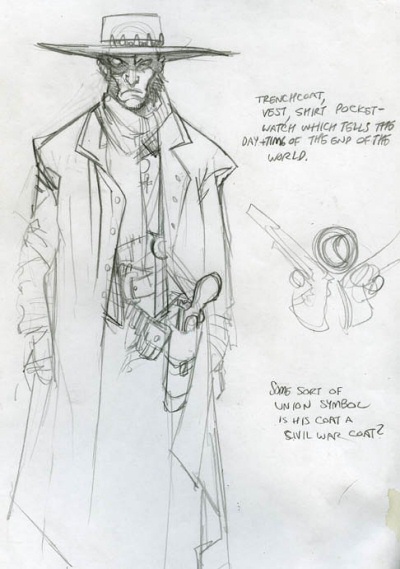 The fine folks at
Need Coffee
,
wrote up a nice little piece
about HIGH MOON.
From their article:
Prof. David Gallaher
and
Steve Ellis OBE
are co-conspirators on a new webcomic that's blasting off shortly on
the Zuda Comics website
.... All you need to know is that it's a western involving six-shooters and
werewolves
. It's called
High Moon
. And really, what else do you need to know?


They also mention this important element:
Ah, there is one thing: apparently this project is like Webcomic Thunderdome. Eight pages enter, one comic leaves. If you want to see more of
High Moon
you have to go to the site and vote for it.


HIGH MOON debuts today - only on
ZUDA.COM!